Audio plays a very important role in sports & wellness venues. It can help to relax in a yoga room, to dance in a salsa class, to keep rhythm in a spinning lesson… or it also can be used to entertain with music on a sports event or even more important to address a relevant message to the audience (i.e. an emergency or evacuation message)..
Therefore the audio system must be flexible enough to supply the right sound in each one of the cases pointed above. There will be needed sound sources with pitch control to modify the rhythm of the music, digital matrices and processors to send the audio content to each one of the different zones, power amplifiers and speakers to cover small and big distances and surfaces. But overall the key factor will be to achieve an audio quality that provides a well-being when you want to relax, powerful enough when you are training or clear and intelligible when a message is address to you.
BENEFITS OF USING ECLER AUDIO SOLUTION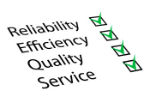 RELIABILITY
Only 0,7% return on warranty.
One of the lowest of the industry. More than fifty years of know –how in designing and manufacturing professional audio solutions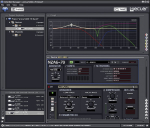 REMOTE CONTROL
Operation and maintenance of any venue in the world from a single point thanks to Ethernet management through EclerNet proprietary software
---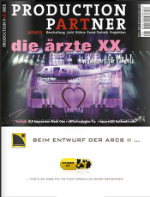 SOUND QUALITY
Using SPM Technology (Switching Power MOSFET) in audio amplification improves the sound experience. This patented technology has been chosen the best sound quality in the industry by the prestigious German magazine Production Partner
---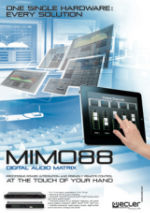 ERGONOMY
We can design your audio management screens as well as your customer ones.
Can you imagine moving around with your tablet and selecting your choices in a very friendly way?
---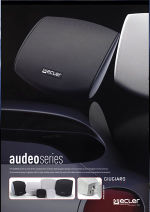 COSMETIC DESIGN
We design products with a smart cosmetic design that, even showing their own personality and character, do seamlessly fit into architects and interior designers most challenging needs: modern, classic and even luxurious. In example, our successful AUDEO loudspeaker cabinets, designed by the famous Italian industrial designer Giugiaro (italdesign.it). Giugiaro has designed many premium products for Volkswagen ©, Fiat ©, Ferrari ©, Sony ©, Nikon ©, Motorola ©, etc...
---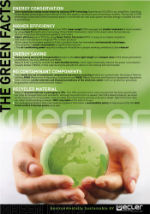 GREEN
We save energy thanks to higher efficiency of SPM patented technology (74% efficiency against 50% efficiency of traditional bipolar transistor technology) and class D amplifiers.
We use non contaminant components. All of them lead free. We recycle materials (70% of our packaging is recycled). If NXA amplifiers are used we can save up to 61% energy in comparison with standard amplifiers
---