Senses and emotions: while 83% of all commercial communication appeals only to one sense, our eyes. 75% of our day-to-day emotions are influenced by what we smell, and there is a 65% chance of a positive mood change when exposed to "positive" sounds. Senses and the emotions we feel as a result of what we sense have a very big impact on our purchasing behavior.
Music affects the consumer's behavior. The genre, loudness and tempo of music played have an effect on the consumer's length of stay, the value of their purchases, and the brands they choose in the establishment.
The sound quality also has a significant impact on a consumer's behavior. Distorted sound, a lack of clarity on vocals, or a poor low frequency response, can all lead to an unpleasant sensation that affects the way the consumer feels and then behaves.
Lastly, it must be said that each brand wants to be unique and to have a clear personality. Music content at POS is a key element in building this personality.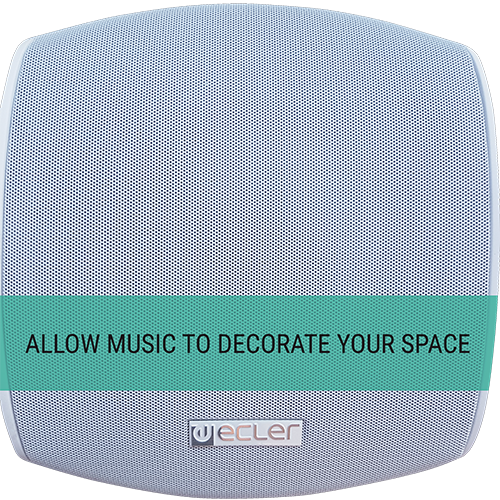 ---
BENEFITS OF USING ECLER AUDIO SOLUTION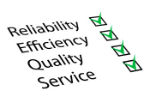 RELIABILITY
Only 0,7% return on warranty.
One of the lowest of the industry. More than fifty years of know –how in designing and manufacturing professional audio solutions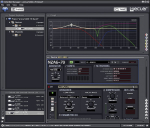 REMOTE CONTROL
Operation and maintenance of any venue in the world from a single point thanks to Ethernet management through EclerNet proprietary software
---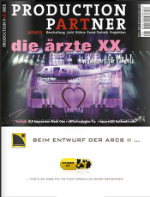 SOUND QUALITY
Using SPM Technology (Switching Power MOSFET) in audio amplification improves the sound experience. This patented technology has been chosen the best sound quality in the industry by the prestigious German magazine Production Partner
---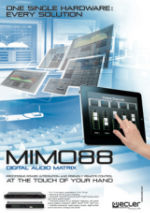 ERGONOMY
We can design your audio management screens as well as your customer ones.
Can you imagine moving around with your tablet and selecting your choices in a very friendly way?
---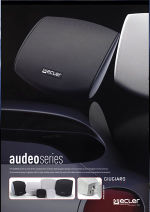 COSMETIC DESIGN
We design products with a smart cosmetic design that, even showing their own personality and character, do seamlessly fit into architects and interior designers most challenging needs: modern, classic and even luxurious. In example, our successful AUDEO loudspeaker cabinets, designed by the famous Italian industrial designer Giugiaro (italdesign.it). Giugiaro has designed many premium products for Volkswagen ©, Fiat ©, Ferrari ©, Sony ©, Nikon ©, Motorola ©, etc...
---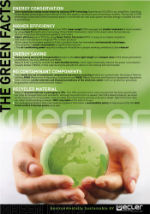 GREEN
We save energy thanks to higher efficiency of SPM patented technology (74% efficiency against 50% efficiency of traditional bipolar transistor technology) and class D amplifiers.
We use non contaminant components. All of them lead free. We recycle materials (70% of our packaging is recycled). If NXA amplifiers are used we can save up to 61% energy in comparison with standard amplifiers
---