Acoustic Echo Cancelling, one of the main MIMO4040DN CONFERENCE features included in EclerNet v6 update
The current situation, as well as the communication trends has increasingly demanded remote audiovisual communications in real time, regardless of distance and/or location. But many times, especially in the workplace and education environments, echoes, feedback, noise and other undesirable effects prevent a natural and fluid conversation.
The Acoustic Echo Cancellation (AEC) algorithm in a conference room works so that the listener on the other side of an audio or video conference receives a high quality audio signal, free of echoes and noise, and perfectly intelligible and natural.
In this video we explain how to update your MIMO4040DN to the CONFERENCE version, and the basic AEC configuration.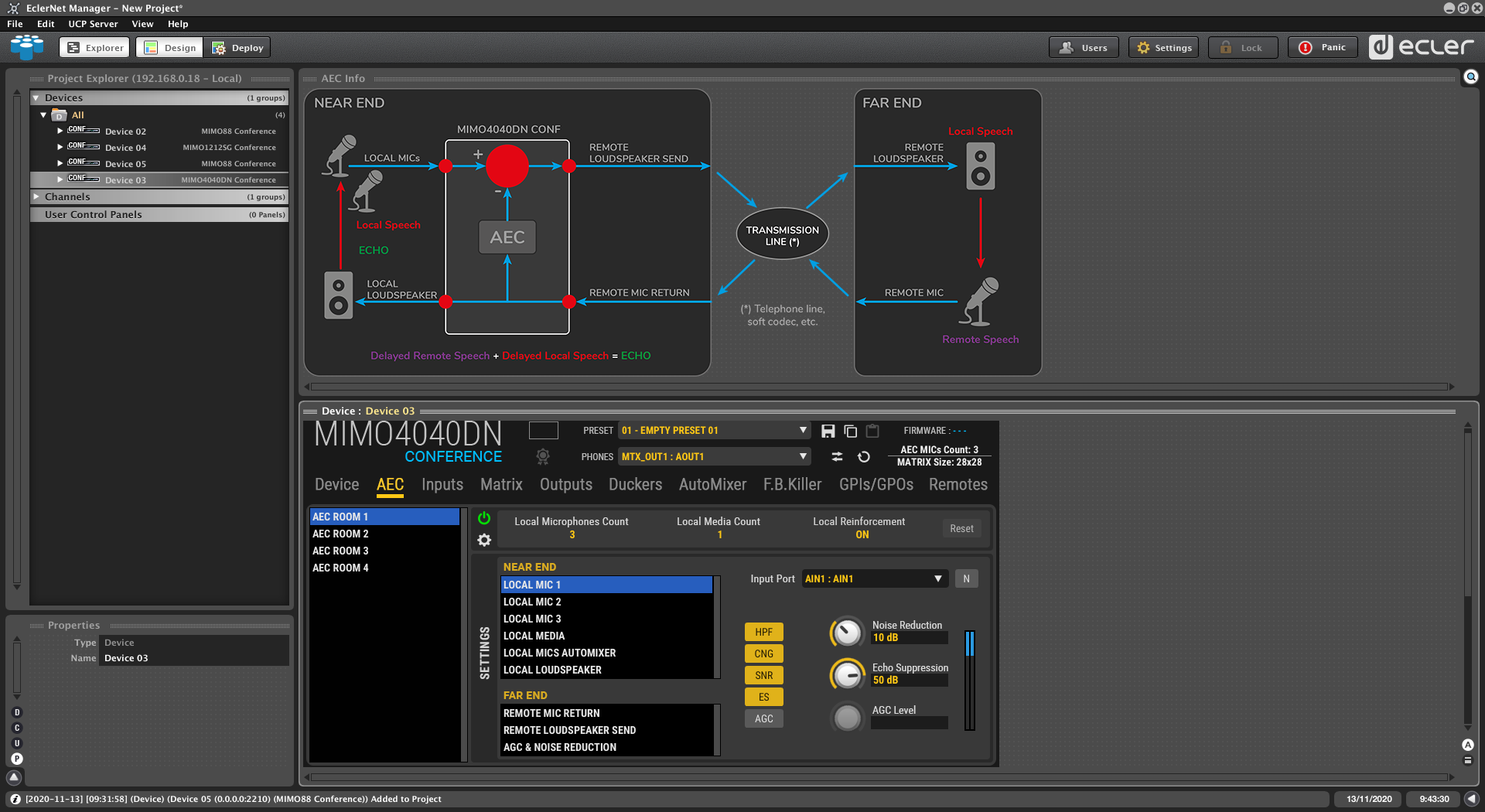 Unprecedented success at the EclerNet Manager training!
The EclerNet Manager online certified training hosted by Marc Rovira, has brought together more than 350 AV installers and integrators wanting to become EclerNet experts. We'd like to thank you for participating!
In case you have not had the opportunity to join us, we invite you to know more about EclerNet Manager by checking out the three recorded sessions available on our YouTube channel.
** And there's more...
------------------------------------------------------------
VISIT OUR EXCLUSIVE EclerNet WEBSITE (https://www.ecler.com/eclernet)