Introducing our latest release: The eHSA Series of multichannel high impedance amplifiers.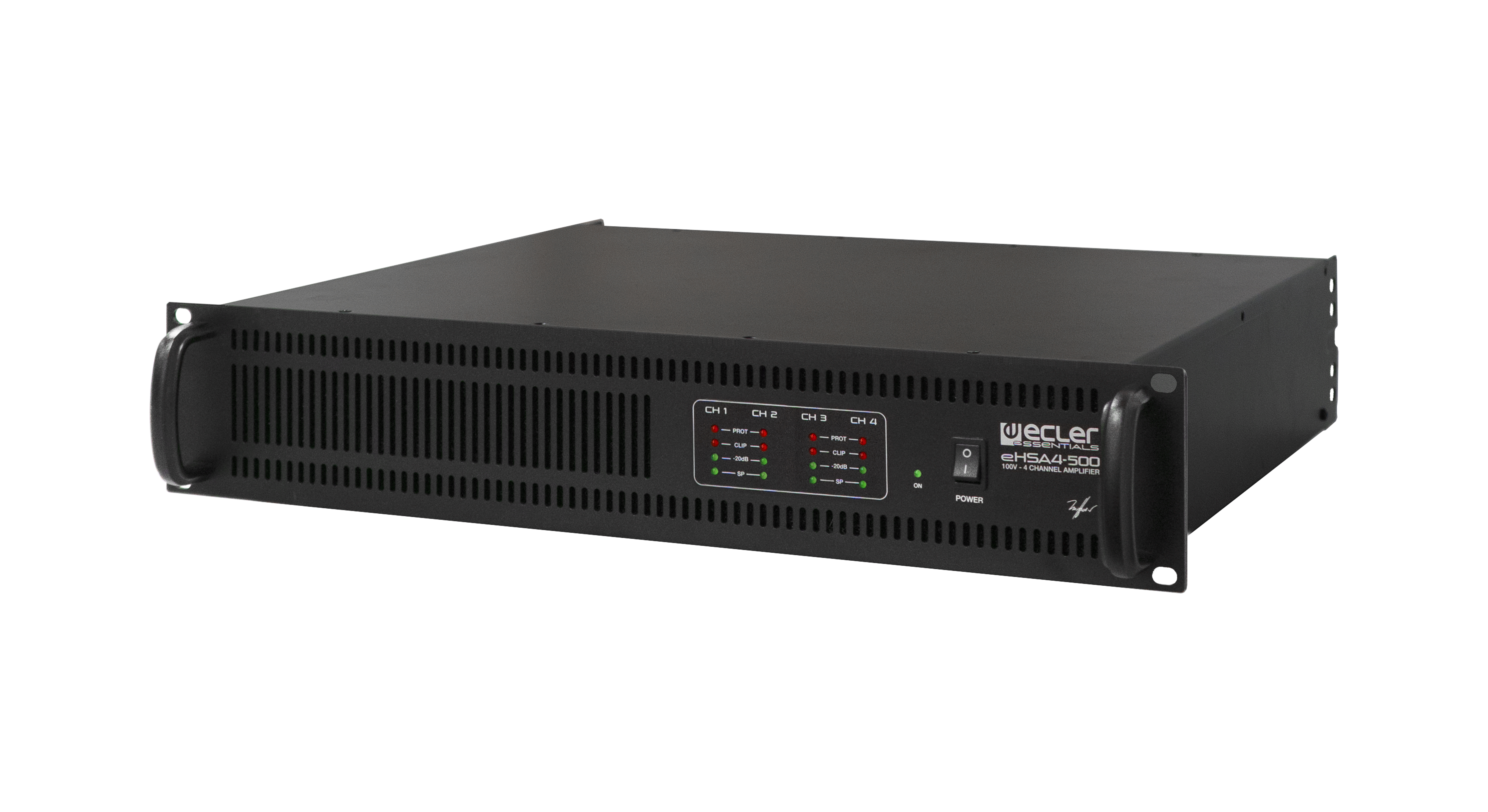 Incorporating a selectable HPF, thermal and overloading protection plus anti-clip systems, the eHSA series was designed for long-lasting performance.
Featuring minimalist front panels to avoid unwanted manipulation, these amplifiers were built especially for high impedance, 100V lines, audio solutions in hospitality, retail stores, leisure and sports centers, educational and corporate installations.
With upgraded powered outputs, the new eHSA Series allows to combine their output signals depending on your installation demands, thus maintaining the power on each output channel in all models available. Check them out:
Ecler Essentials eHSA2-250 Ecler Essentials eHSA2-500
---
Ecler Essentials eHSA4-250 Ecler Essentials eHSA4-500