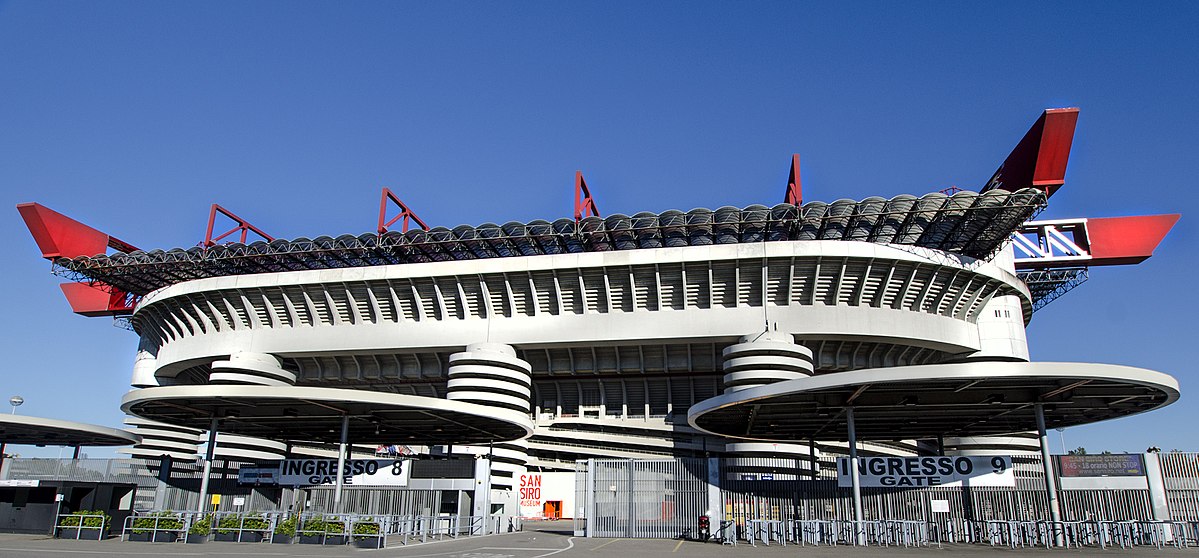 San Siro stadium at Milan Italy, named after renowned Giseppe Meazza, is without a doubt one of the most famous places in town. The stadium is also known by athletes, football players and football fans around the globe.
There has been a lot of famous football matches played at the field of San Siro, reason why is called "La Scala del Calcio".
San Siro's huge dimensions and prestige made it suitable for hosting different kinds of events. Specially during the football games from the both Milan's teams, where they tend to set up two Audio/Video control rooms. The main control room is located at one of the highest point of the stadium, while the other was installed at the field side. The last one mentioned, sends to the main control room everything related to publicity content during time off as well as the emissions from the national main radio stations.
Obviously, the connection between the two control rooms must be bidirectional. The footage is emitted through digital systems. In particular, the analogue audio signals are connected to two DANTE Ecler DN44BOB. Once digitalized, the signal is transported to an optical fiber converter so they can cover the distance between the two control rooms.
To make these installations and connections work, Giampolo Mazzoleni´s Left&Right srl, who compose the DJ sets broadcasted at stadium's Radio 105, relied on the professionalism provided by Roberto Gnecchi from A.V.L. Technology to execute the project.
Gnecchi pointed out himself that "guaranteeing maximum reliability on audio/video connections is a must. On the audio side, I set up the new DN44BOB interface from ECLER, a brand that allowed me to assemble high quality and long lasting installations in the past"
Ecler products are imported and distributed in Italy by:
Exhibo SpA – via Leonardo da Vinci, 6 – 20854 Vedano al Lambro (MB)
Tel.: 039 4984.1www.exhibo.it