Audio intelligibility is a key factor in the learning process. A professional audio system should help students to understand every word of a speech. For this reason sound quality should be a priority in a classroom installation.
Music integrated into classroom routines and practice can enhance learning by heightening thinking, processing and memory skills.
Music is an enriching and valuable academic subject. A quality music education can improve self-confidence, behavior and social skills, as well as improve academic attainment in areas such as mathematics, literature and languages.
Music does stimulate anticipation, build atmosphere and so establish a positive learning state. The rhythmic elements of music can facilitate and pro¬mote effective memorization, and the multisensory dimension of using music to layer other sensory triggers for learning helps energize the learning process. Many schools use music to sustain and focus children's concentration for extended periods of time.
BENEFITS OF USING ECLER AUDIO SOLUTION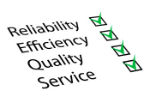 RELIABILITY
Only 0,7% return on warranty.
One of the lowest of the industry. More than fifty years of know –how in designing and manufacturing professional audio solutions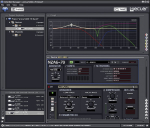 REMOTE CONTROL
Operation and maintenance of any venue in the world from a single point thanks to Ethernet management through EclerNet proprietary software
---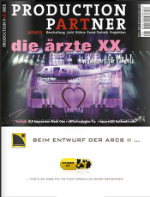 SOUND QUALITY
Using SPM Technology (Switching Power MOSFET) in audio amplification improves the sound experience. This patented technology has been chosen the best sound quality in the industry by the prestigious German magazine Production Partner
---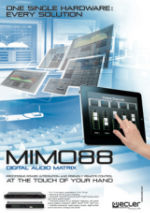 ERGONOMY
We can design your audio management screens as well as your customer ones.
Can you imagine moving around with your tablet and selecting your choices in a very friendly way?
---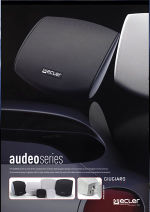 COSMETIC DESIGN
We design products with a smart cosmetic design that, even showing their own personality and character, do seamlessly fit into architects and interior designers most challenging needs: modern, classic and even luxurious. In example, our successful AUDEO loudspeaker cabinets, designed by the famous Italian industrial designer Giugiaro (italdesign.it). Giugiaro has designed many premium products for Volkswagen ©, Fiat ©, Ferrari ©, Sony ©, Nikon ©, Motorola ©, etc...
---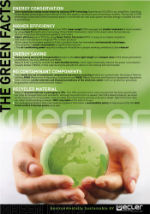 GREEN
We save energy thanks to higher efficiency of SPM patented technology (74% efficiency against 50% efficiency of traditional bipolar transistor technology) and class D amplifiers.
We use non contaminant components. All of them lead free. We recycle materials (70% of our packaging is recycled). If NXA amplifiers are used we can save up to 61% energy in comparison with standard amplifiers
---